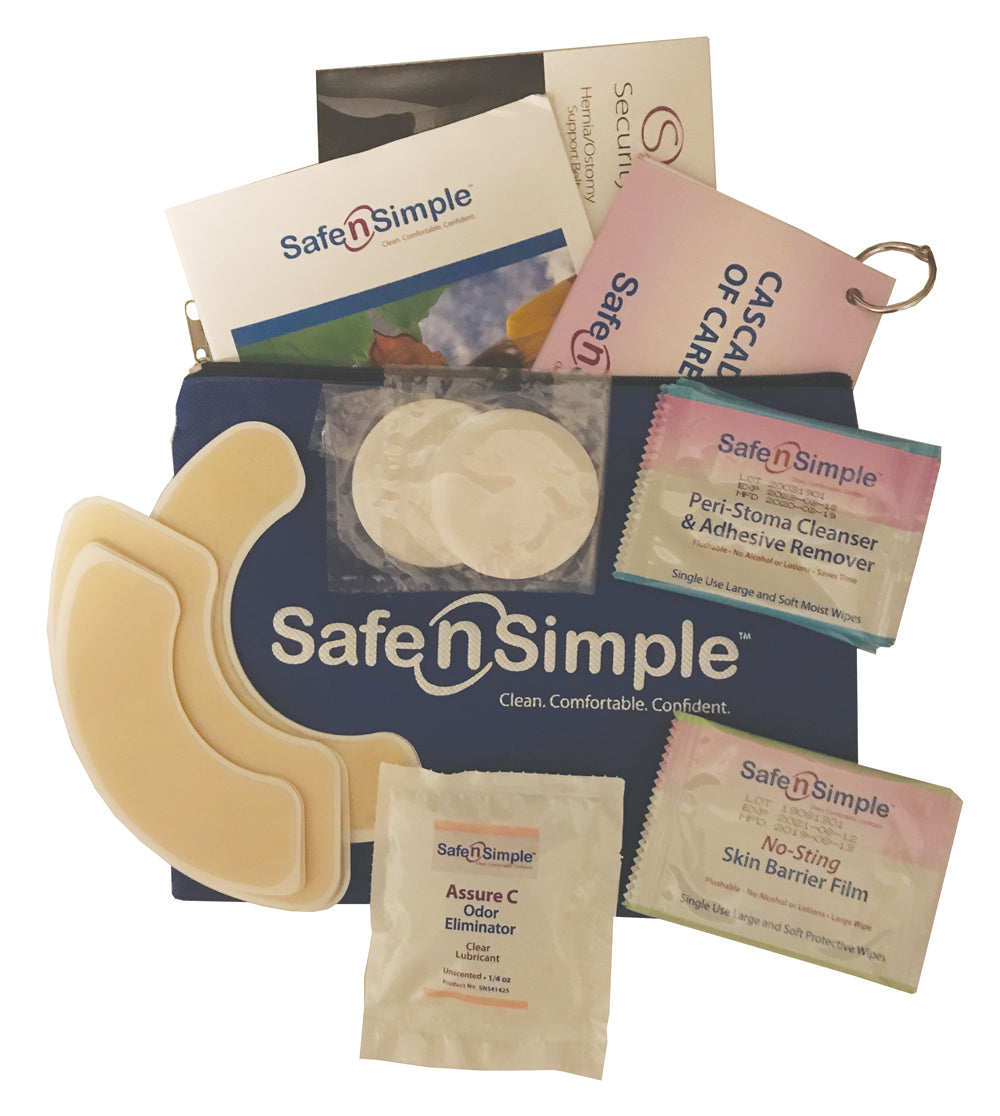 Simple Start Program
Safe n Simple offers the Simple Start Program to introduce a variety of our products to patients free of charge. By completing the registration form listed below and returning to Safe n Simple, we will send Ostomy patients or nurses our Simple Start kit with a variety of our products and information for application, use, and re-ordering.
Product inside of kit is as follows:
SNS00505 (Adhesive Remover Wipes 5ct) – 3 wipes
SNS00807 (No Sting Skin Barrier Wipes 25ct) – 3 wipes
SNS684U2 (Conforming Skin Barrier Seals) – 1 ring
SNS20630 (Skin Barrier Arcs 1 inch) – 3 arcs
SNS21130 (Skin Barrier Arcs 2 inch) – 3 arcs
SNS22222 (Skin Barrier Arcs, Half Circle) – 2 arcs
SNS41425 (Clear Ostomy Deodorant 1/4 oz) – 1 packet
Kit Enrollment Form
To apply for our Simple Start Program, please follow these instructions:
Click the file link below called: "Kit Enrollment Form"
Click into the fields and type your information to fill out the form
Save the file to your computer to an easy spot to remember
Attach the file to the form below and send to our Simple Start team.